Check out the Core Game Engine Review of Cookie Miner, a cute game about making cookies and using them as currency to buy upgrades that help you make more cookies!
Introduction
Hello and welcome!
I'm CyborgPrime from MakeYourOwnRPG.com and CyborgPrime Games and in this article, and in this article, I am going to review Cookie Miner, a free game for Core Game Engine.
If you like this article and want to be notified the next time we publish a Core Game Engine article or video, be sure to sign up on our Core Game Engine List.
Of course, if you have any questions or comments, I'd love to hear them in the Comments section, below.
Now, let's get started with the Core Game Engine review!


What Is Cookie Miner About?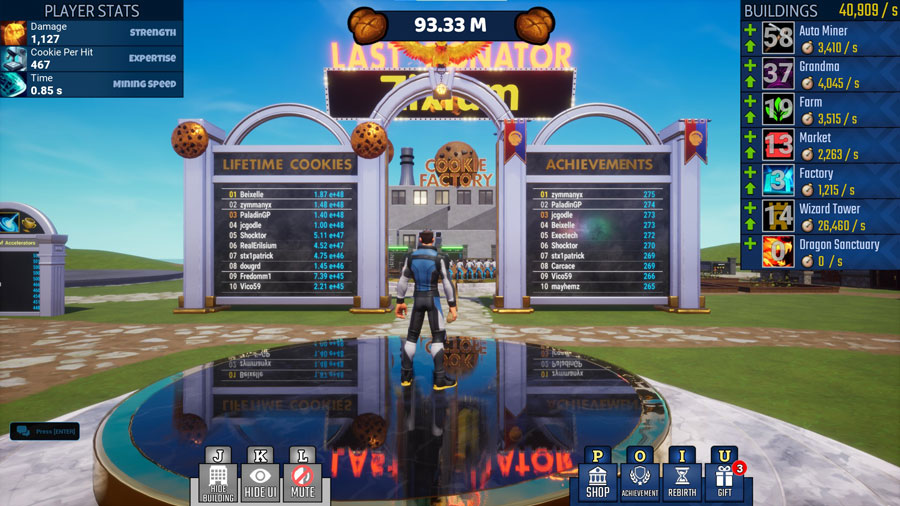 Cookie Miner is a single-player click game.
In Cookie Miner, you use your giant wooden spoon to whack giant cookies, breaking off cookie chips you can use as currency.
Cookie Miner is a simple and relaxing click game.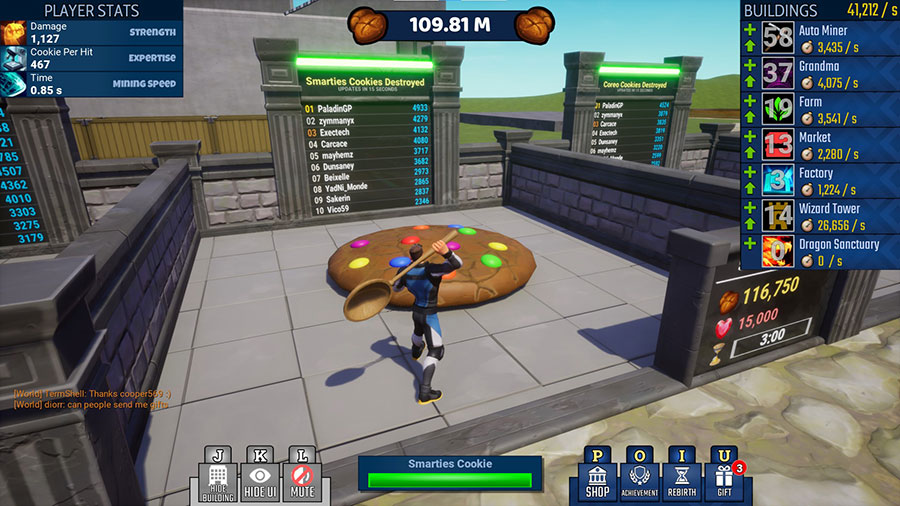 Use your cookie currency to purchase additional helpers to help you mine cookies.
Helpers ("buildings") include Cookie Miners, Grandmas, Cookie Wizards, Factories, and more.
You can upgrade your helpers to make them mine more cookies at a time.
You can also attack giant cookies to earn bonus cookie chips to add to your total.


What They Did Right
Decent graphics, good-looking cookies.
Fun idea for an alternative to violent games.


What Could Be Improved
It could benefit from better instructions, but it's pretty easy to figure out.


Is Cookie Miner Any Good?
Cookie Miner is a good, mindless casual click game that is non-violent (you can whack a cookie with your giant wooden spoon but there are no monsters to "kill" or fight).


Cookie Miner Game Stats
Creator: Nightmane
Game Type: Casual Clicker
Number Of Players: 1
Total Played: 168,000
Likes: 1,800
Play Now: Play Core Game Engine: Cookie Miner
Your Turn. What Do You Do?
What do you think about Cookie Miner? What did they do good? What could they improve on?
Tell me about it in the Comments Section. I'm interested in your review of Cookie Miner.
---
E-mail Notification Opt-in
Do you want to receive email notifications when we add new Core Game Engine content?
Sign up on our private mailing list.
YES! Notify me of new Core Game Engine posts!